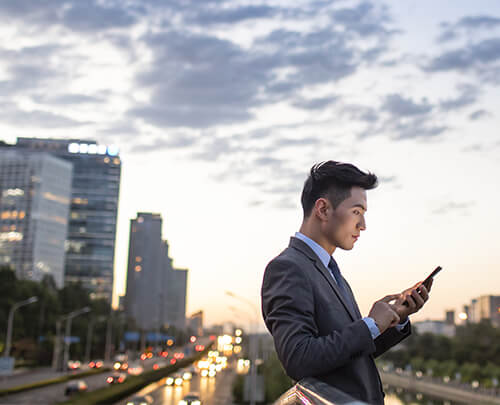 investment philosophy.
We believe long-term financial returns will result first from well-thought asset and risk allocations and robust portfolio construction. Distinctive investment objectives require specific, independent decision-making processes. Sizing and combining those processes together into a total portfolio will help you to better achieve a wide range of possible returns, income, risk targets and – beyond them – satisfy long-term life goals. Whether you are a high-net-worth individual, entrepreneur, or from a family with sizeable assets, you can enjoy the support of a trustworthy wealth manager who knows how to create sound, timely investment solutions.
risk-based investing.
Risk-based investing is a systematic investment discipline that aims at accurately diversifying a stable amount of risk you are ready to put at work in the long-term in order to generate a regular flow of returns, truly consistent with your own risk appetite.
We believe that such an approach provides our clients liquidity, offers stability, and secures long-term accumulation. As this approach is less sensitive to equity risks and returns, these portfolios are built to weather a much more diverse range of economic and market environments than traditional portfolios.
conviction multi assets investing.
There are two pillars to our investment philosophy: a global, liquid, diversified multi-assets core portfolio (the core); complemented with supplementary investments that tap into near-term market opportunities or account for long-term preferences or themes (the satellites)
While the core will help our clients to anchor the total level of risk at work in the long-run, satellites will help to satisfy other objectives. Conviction satellites, in particular, will allow investors to concentrate a reasonable share of their total risk budget to pursue – sometimes aggressively – a few concentrated opportunities in search of rapid and substantial gains.
Sizing and combining adequately core and satellites portfolios into a total conviction portfolio combines the best of both worlds: long-term diversification and effective risk stability, regardless of markets conditions, with short-term opportunities.
goal-based investing.
Goal-based investing is a rounded methodology and approach to structuring your family's wealth that enables you to fulfil your needs and realise your aspirations.
The goal-based approach relies on a combination of liability-driven and growth-seeking strategies that connect your financial targets to your family's life goals. It aims to maximise the probability of achieving your present and future needs and long-term aspirations by defining individual risk profiles for each of them. In essence, it converts your life goals into an investment strategy tailored for you, yet supple enough to adapt to your needs as they evolve.
our asia expertise.
In Asia, we have developed highly rated strategies focusing on Asian key fixed income and equities markets. Managed today by our dedicated Lombard Odier Investment Manager's (LOIM) portfolio management teams, these strategies display top performances among peers, backed by extremely robust institutional investment and risk management processes and apply our unique integrated sustainability approach to select and monitor underlying securities selection.
asia credit.
With robust fundamentals and attractive value relative to global credit, Asia credit is a jewel of the emerging markets. Our solid, proprietary investment framework offers an extensive selection of bond strategies that cover credit segments and sovereign issuers, in addition to specialised mandates. Our credit team's proven track record of managing duration, credit, and issuer risks between regions has won numerous recognitions from some of the most respected fund research houses in the industry.
asia and china equities.
The majority of Asian economies are undergoing profound, rapid transitions from manufacturing to services-driven economies. At both the industry and company levels, winners and losers are emerging to create significant opportunities for active, bottom-up investment strategies. Our equities team uses our proprietary process and investment philosophy to compile an exclusive list of direct holdings convictions in which fundamentals are paramount.